As many new clients were asking if they could use SourcinBox when they dropship with Woocommerce, we have integrated our app with Woocommerce so that you can fulfill your Woocomerce orders via SourcinBox.
Please follow the steps below to connect your Woocommerce store with SourcinBox.
Step 1. Sign up and login SourcinBox app.
Step 2. Open Manage Stores section.
Step 3. Click "Add your store now" for Woocommerce.
Step 4. Open admin page of your Woocommerce store

WooCommerce--> Settings--> Advanced--> REST API--> Add key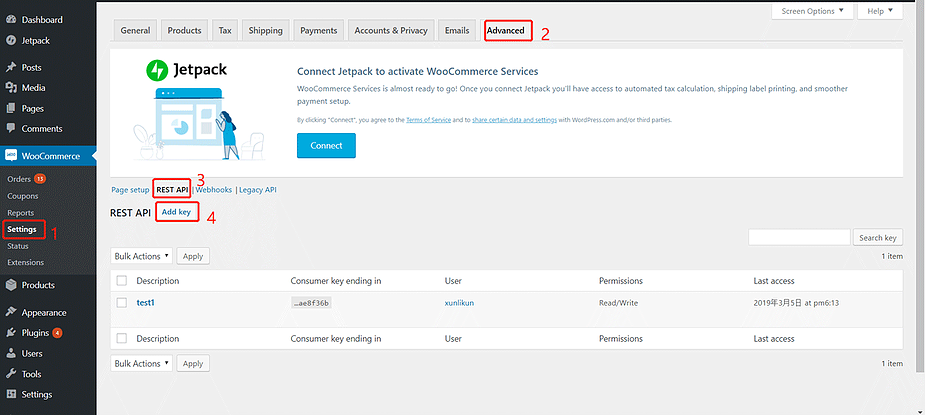 Step 5. Edit API key details

Description- SourcinBox
User- Select a user
Permissions- Please do select Read/ Write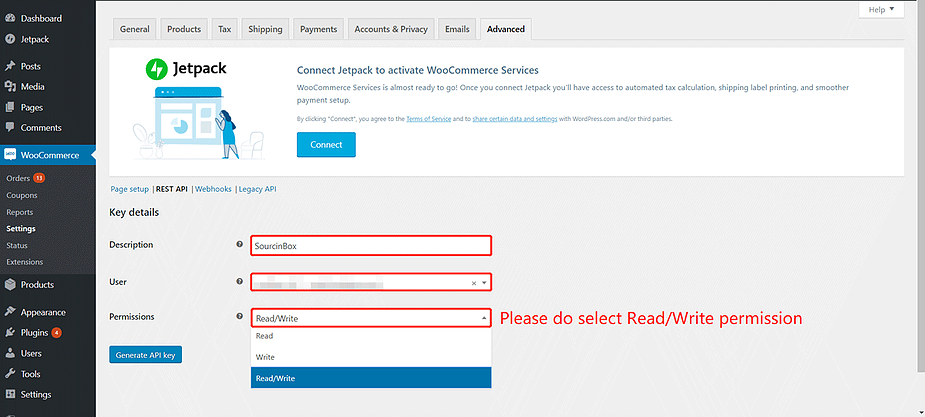 Step 6. Copy your key and secret to SourcinBox APP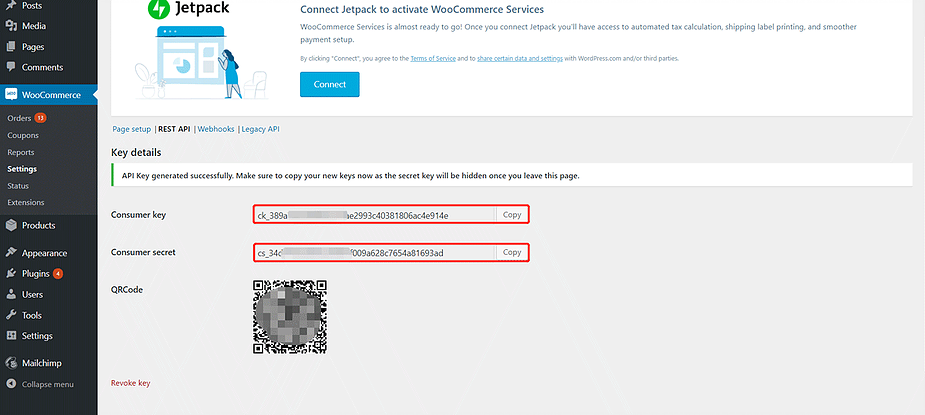 Step 7. Done.
If you want to connect Shopify store with SourcinBox app, you can check here.

If you have any questions about Woocommerce or other issues, please feel free to contact us.